Webinar: Ideal Fiber Laser Technology
Find out why TSI's Itasca-based systems are the ideal fiber laser technology for your laboratory measurements.
Once the mainstay of most laser doppler velocimetry (LDV) and phase doppler particle analysis (PDPA) systems, Argon-Ion gas lasers are becoming more and more rare. With this slow decline, parts and repairs are becoming more difficult to keep critical experiments up and running.
In this 30-minutes webinar TSI will be discussing their Itasca-based LDV and PDPA systems in detail as well as describe the easiest way to replace an Argon-Ion laser in your lab.
The Itasca Solid-State Laser Module is a new light source module based on fiber laser technology intended for use in LDV and PDPA systems. The fiber laser provides excellent beam quality with TEM00 mode and M2=1.03 to ensure fringe uniformity in the measurement volume. The Itasca laser eliminates the need for unwieldy large voltage sources and water cooling. A variety of wavelengths with high laser power are available with the Itasca laser modules.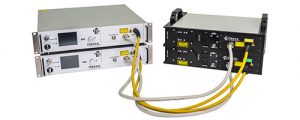 When: Thu 7 April 2022 at 12:00 am (midnight) Australia Eastern Standard Time (AEST)
How to join: find out how to register and get a copy of the recording below
New ways to determine particle velocity and size using sophisticated signal processing. Watch a recording of TSI's recent webinar here.