Rail Tunnel Construction Dust Monitoring
Routine dust monitoring solution to measure air quality.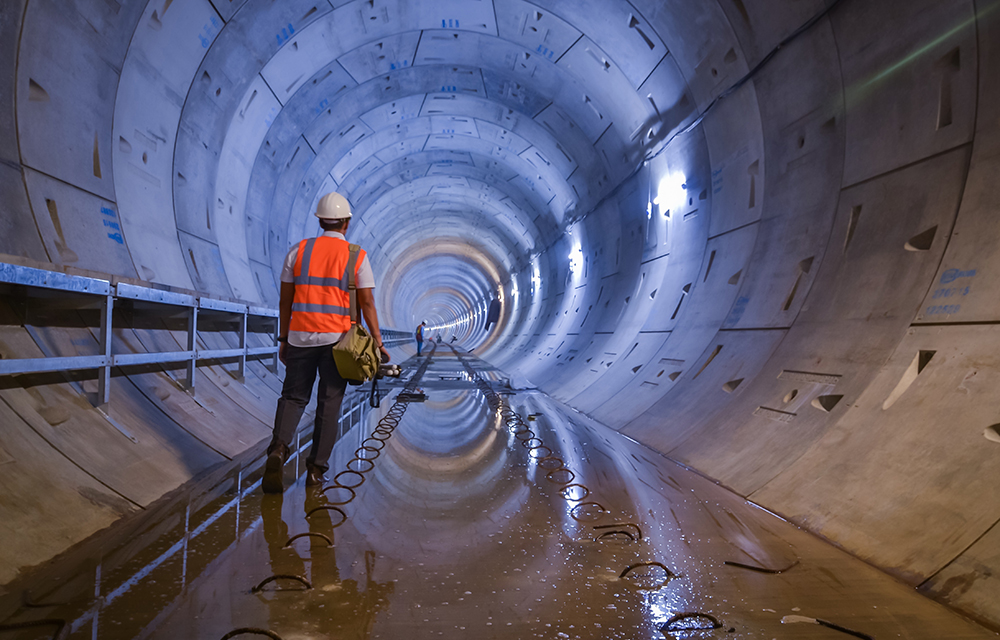 The customer
A consortium of companies tasked with the delivery of the tunnel, stations and project development for an underground railway project through central Brisbane.
The project
The customer required routine monitoring of dust levels at tunnel construction worksites to ensure there are no adverse impacts to workers' health and safety or to local residents and businesses.
The monitoring which is subject to stringent conditions, forms part of the project's Air Quality Management Plan to ensure air quality complies with state and national requirements. Dust monitoring points were established within and to the north, south, east and west of the construction site to provide full coverage.
Our solution
Kenelec Scientific supplied TSI AM520 SidePak personal aerosol monitors, which is able to detect aerosol concentration in real time. Certain tasks and areas that generated a high concentration of potentially harmful aerosols were identified and controls and procedures were implemented to reduce exposure to workers.
The outcome
Sampling has shown that the air quality meets stringent WHSQ requirements, and the project is compliant with all state and national air quality regulations, reassuring workers and residents that there is no risk to their health.
Got a question about this project, or a similar issue you need to solve? Get in touch with our team to discuss your options.
Products used in this project
The TSI AM520 SidePak™ Personal Aerosol Monitor provides real-time aerosol mass concentration readings for PM10, respirable, China respirable, PM2.5, PM1 and 0.8 DPM.
It's good to be in the know. Join our mailing list and let us keep you up to date on the things you want to hear about.