Webinar: Sophisticated Signal Processing for LDV and PDPA
Missed this webinar? Not to worry – you can watch the recording here.
New ways to determine particle velocity and size using sophisticated signal processing.
Laser Doppler Velocimetry (LDV) and Phase Doppler Particle Analysis (PDPA) are techniques in which optical signals scattered from particles are analysed in order to determine the velocity and diameter. The signal processing for these types of measurements is quite sophisticated.
In this 30-minutes webinar, TSI will be examining the internal processing techniques and principles used in the new Flow Size Analyzers FSA 4800/5800 for LDV and PDPA. They will be also discussing new developments in high-frequency signal processing and conclude the webinar by showing some sample data.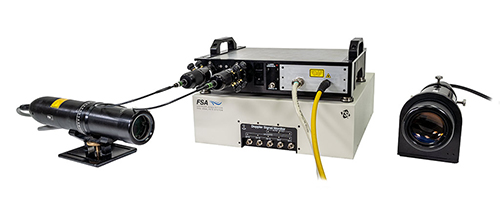 When: Thu 17 March 2022 at 2:00 am Australia Eastern Daylight Time (AEDT)
We aren't recommending you join this one live, but registering does get you access to the webinar recording, which you can watch at a time that best suits you
How to join: click below to register
Ask us a question
Just want to register? Head back to the "Register here" button to do that
Learn about the benefits of using an optical-based measurement system like the TSI Itasca Laser Module for combustion diagnostics and characterisation.