Webinar: Brake Wear Measurements Research
Here's your chance to get insights on the latest brake wear measurements research from the experts at TSI.
Brake wear emissions have been the subject of academic and industrial research in recent years. While a test protocol has been established for light duty vehicles by the Particle Measurement Program (PMP) group, plenty of activity remains in the research sphere.
New brake pad formulations, fluid flow around brake mounts, and emissions by other vehicle types (e.g. trains) are all ongoing areas of inquiry. TSI empowers brake wear emissions researchers via instrumentation, application experience, and industry knowledge.
This webinar will cover:
Overview of current research studies
Challenges of brake wear measurements
Measurement methodology and tools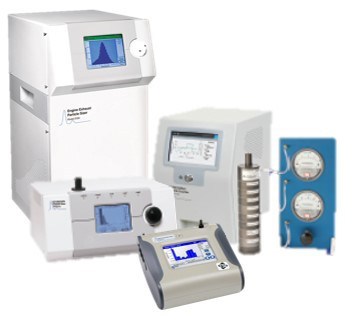 When: Tuesday, 24 May 2022 6:00 pm Australia Eastern Standard Time (Sydney, GMT+10:00)
How to join: Find out how to register below
Can't make it, or missed registering? A second webinar is scheduling on Wednesday, 25 May 2022 1:00 am AEST (Sydney, GMT+10:00) – details available here.
Click below for more information on the range of particle research instruments that can be used to study brake wear emissions.
Real-time monitoring solutions from personal monitors and field testers to powerful research-grade instrumentation.