Upgrade to hassle-free data integrity
The already exceptional AeroTrak range just got better.
TSI Incorporated recently announced enhanced data integrity when using:
Having the capability to operate in new Data Integrity Mode, these instruments ensure complete, consistent, and accurate data according to ALCOA+ principles when used with TSI TrakPro™ Lite Secure (TPLS) Software and enabling true FDA 21 CFR Part 11 compliance.
All new instruments are shipping with new firmware and new TPLS Software effective immediately, but existing particle counters can be upgraded for free to take advantage of the new mode.
Click below to find out more about how these features stack up against other APCs or contact us to discuss upgrading.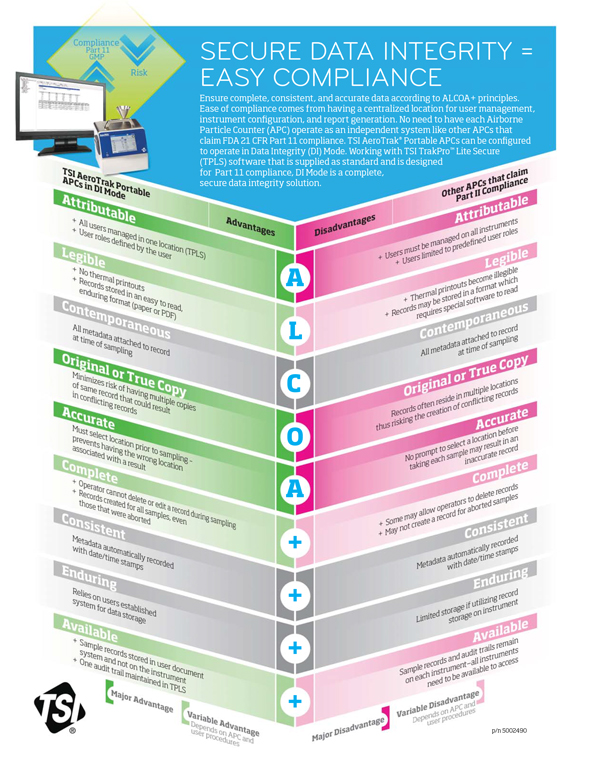 New Data Integrity Mode available on: