TSI HVAC tools that meet industry standards
Having the right tools for the job is important, and TSI have designed theirs to be some of the best.
An industry leader in HVAC commissioning and certification instruments, TSI's wide range of testing tools are able to handle a multitude of measurements including air velocity, air volume, air/water balancing, CO2 monitoring and percentage outdoor air.
With a focus on accuracy and reliability, many instruments also meet the requirements of NEBB and ISO 17025 accreditation, ensuring the best measurements (and saving you time and money – who doesn't like that?).
TSI's HVAC and IAQ instruments are also crucial tools for managing the efficiency of mechanical systems during the pandemic and play an important role in reducing virus spread, which we've talked about before.
Once you buy, we'll continue to back you with after-sales support, calibration and servicing to keep you on the job.
If you're a TAB, Commissioning or Certification Professional, keep reading to find out more about how TSI's range of ventilation test instruments can work for you, or get in touch with our team using the contact form to build your kit.
See TSI's recommended product solutions for: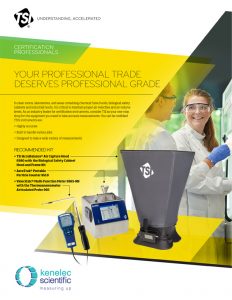 Maintain proper air velocities and air volume levels in cleanrooms, laboratories and areas containing chemical fume hoods, biological safety cabinets and industrial hoods.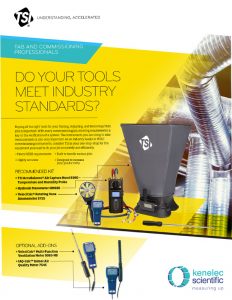 For testing, adjusting, and balancing (TAB) and commissioning of a building's HVAC systems, TSI have the tools the right adjustments to achieve a productive system.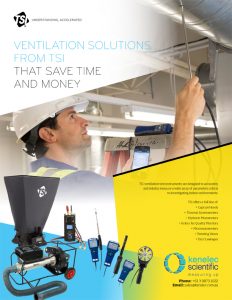 Discover TSI's ventilation test instrument range for accurate and reliable measurement of a wide array of parameters critical to investigating indoor environments.
Find out how TSI's HVAC and IAQ instruments can work for you:
With the recent certification of their Shoreview laboratories, ISO 17025 accreditation is now available for select TSI ventilation test instruments.
Increased HVAC system ventilation is recommended to bring fresh outdoor air into the building and reduce the occupant exposure to airborne viruses.