Take measurement to a new level with Indigo
The new Indigo family from Vaisala takes your industrial measurements to a new level.
Using premium Vaisala sensor technologies, the interchangeable smart probes, robust transmitters and Vaisala Insight software create a strong ecosystem to ensure energy efficiency, safety and end-product quality in your operations.
The modular plug-and-play design makes the Indigo family of probes and transmitters easy to install, use, and maintain – you choose the elements that are best suited for your needs.
Measuring parameters including humidity, temperature, dew point, moisture in oil, carbon dioxide, and hydrogen peroxide, Indigo probes can be used stand-alone, or with a transmitter for ultimate flexibility and measurement capabilities.
Find your ideal solution with Indigo – keep reading to learn more about the range, or use the contact form to get in touch with our team.
The Probes:
Smart probes with extreme accuracy and stability.
Comprehensive probe selection for measuring various parameters
Based on premium Vaisala sensor technologies
Use stand-alone or with Indigo transmitters
Modern, compact design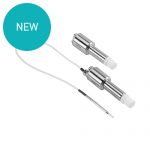 Vaisala HPP270 Series Vaporized Hydrogen Peroxide, Humidity and Temperature Measurement
t
The HPP270
The Transmitters:
Robust transmitters with value-adding functionalities
Dual-probe model enables multi-parameter measurement
Plug-and-play probe connection
Easy data evaluation and visualization
Additional connectivity, power, and wiring options
The Software:
Insight software for easy selfservice and data visualization
User-friendly graphical interface
Quick access to probe data
Smooth field calibration
Easy probe configuration
Connect up to six devices simultaneously
Data logging functionality
With an industry-leading 5 year laser warranty, the AeroTrak+ Remote Airborne Particle Counters provide reliable, uninterrupted particle counting data
We are happy to welcome the 9310 to our rental fleet. Helping your business perform at its best without the financial stress of needing to buy.