PortaCount – fit test with the best
It's been a tough year, but finally things are starting to look a bit more normal.
While restrictions have been easing, masks in some professional settings will forever be "the norm" and it's important to continue fit testing to ensure proper mask fit for those who need them most.
The PortaCount is the only commercially available instrument in the world that can quantitatively fit test all tight fitting respirator face masks, including all P1, N95, P2 and P3 filtering face piece respirators.
To meet your fit testing requirements, we offer the 8038 and 8048 model PortaCounts in our rental fleet*, along with relevant consumables and adapters for purchase.
Don't get caught with an ill-fitting mask. Keep reading to find which fit testing option may be best for you, or use the contact form to get in touch with out team.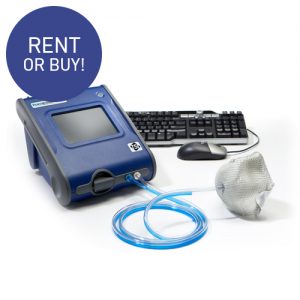 TSI PortaCount 8038:
use with PC, laptop or in standalone mode
Fit test ANY tight-fitting respirator
Faster N95 fit testing time
Standalone operation
i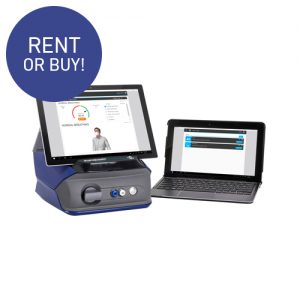 TSI PortaCount 8048:
intuitive, quicker and easy to use FitPro Ultra software
Compatible with new Modified CNC Protocols
Built-in N95 Companion™ technology
Real-Time FitCheck Mode™
i
*Please note you will be required to supply your own tablet / PC to operate the 8048, a tablet / PC will not be supplied with your rental; FitPro Ultra Fit Test Software must be installed on your tablet / PC prior to fit testing.
Required to conduct fit tests? We have got your rental needs covered with the full range of PortaCount respirator fit testers and accessories from TSI.
If you are running low on items such as isopropyl alcohol, wicks, pushnuts and probes or twin tubing, now is a good time to take stock and re-order.