Webinar: Filter testing for highly efficient respirators
Join TSI for a webinar on filter testing for highly efficient respirators on 15 March.
Respirator standards for highly efficient respiratory filters and cartridges such as 42 CFR part 84 and EN 143/149 require that all of these be tested before use. Speed of testing is critical for high throughput in the production line. Even more, it is desired that the tester gives the same results for penetration as the tester used in the quality control lab to ensure accuracy and reliability.
In TSI's 30 minute webinar, they will present test results for penetration and pressure drop measurements with the increasing speed of testing and discuss factors that – if improved – can lower the test time.
They will also show data from the characterisation of the new, optimised TSI 8150 Automated Filter Tester for the production line that was recently awarded the Innovative Product of the Year award from Waterloo Filtration Institute.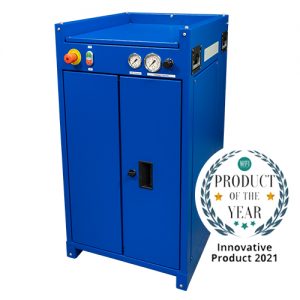 When: Tue 15 March 2022 at 7pm Australia Eastern Daylight Time (AEDT)
How to join: click below to register
Can't attend for whatever reason? Register to receive a copy of the recording.
Ask us a question
no, this form won't register you for the webinar – go back to the "Register here" button to do that
Read more about the Waterloo Filtration Institute 2021 Annual Conference, where the TSI 8150 was recognised as one of the Innovative Product of the Year winners.