Safe Work recommends quantitative fit testing
Safe Work Australia (SWA) has recently released a national guide for those working with silica or silica containing products, explaining what must be done to keep workers safe from the risks of respirable crystalline silica (silica dust).
As part of the recommended controls, SWA recommend that that full face respirators and PAPR are fit tested using the quantitative method. Quantitative fit testing results are more objective than qualitative testing because some workers have difficulty with their ability to taste or smell. This can result in a 'false pass' and worker health not being adequately protected.
While you should never rely solely on PPE to protect workers from silica dust, having the correct PPE in the form of properly fitted respirators is an important step towards protecting against exposure.
To view the full guide, click on the image below: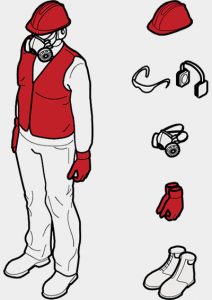 See Guide
View our range of quantitative respirator fit testers here: