Launching in 2018… PUG! Our PortaCount User Group
Are you currently a PortaCount User? Want to meet more friendly fit-testing faces across the country? Join our user group!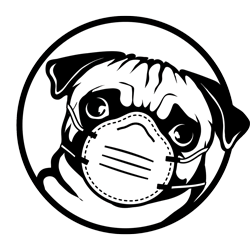 We're launching a new forum for sharing knowledge and know-how with other fit testers out there – welcome to PUG.
Officially launching in early 2018, the PortaCount User Group will bring together current fit-testers across different fields. PUG-related activities planned include:
state-based meetups (with lunch!), featuring presentations on current applications from current users
regular newsletters, with fit-testing tips and industry updates
an online forum for more immediate sharing of ideas and troubleshooting expertise
To sign up and be kept in the loop about the specifics of what we're planning, simply register your details and we'll be in touch with more PUG-related goodness very soon.
If you're heading along to AIOH2017 in Canberra this year, visit Fiona at Stand 53 for more information about what's in store.