Last Chance! PortaCount 8020 / 8028 Trade-In Discount
*Sorry! This promotion has now ended. If you've missed out this time, please contact us at Kenelec Scientific to discuss your current trade-in options.
It was going to happen eventually. After a long run, the older model PortaCount 8020-AT-GB and 8028-AT-GB have finally reached the end of their service life.
What does this mean? 
This means spare parts for these units are no longer available, so unfortunately we will no longer be able to support your unit with regards to further servicing or repairs – once it breaks, you will need to replace your whole unit.
How we can help.
To help you transition, Kenelec Scientific is offering a trade-in discount* when you upgrade your older model quantitative fit tester to a new PortaCount, meaning you can save ~20% off the list price of a new unit!
Next steps?
Click on the products below for more information on each model, or contact our Sales team to discuss your options and keep your fit-testing program on track.
Hurry!
This trade-in offer ends on 30 September 2017, don't miss your opportunity to save.
Fit test a large number of respirators and gas masks when you trade up to a 8030: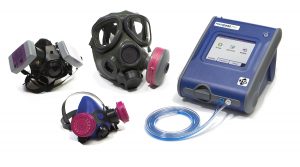 List price $13,612
Trade-In Price $10,995
Save $2,617!
Fit test ALL TYPES of respirators – including P1, P2 and N95 masks – when you trade up to a 8038: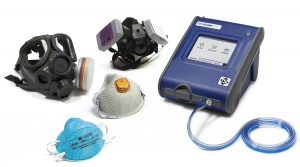 List price $19,031
Trade-In Price $15,495
Save $3,536!
*Offer ends 30 Sep 2017. Prices are correct as at 7 Sep 2017 and are subject to change without notice. All prices exclude GST and delivery.