Five years warranty for Vaisala HVAC transmitters
With lasting quality and great product longevity, Vaisala has extended the warranty for selected HVAC transmitters from two to five years, that means three more years of protection!
Grab your next Vaisala HVAC transmitters at Kenelec Scientific and get five years worry-free with the following benefits:
Accurate measurement with low maintenance needs
Cost-effectiveness by customising your building automation system
Measurements integrated directly into your automation system
Vaisala offers a great range of transmitters and handheld meters that measure humidity and temperature, carbon dioxide. They are suitable for a wide variety of applications including HVAC, light industrial, demand-controlled ventilation (based on CO2 levels), green building projects, spot checking and calibration, where high accuracy, stability, and reliable operation are required.
For more information, see Vaisala HVAC brochure  below or fill in the contact form and get in touch with our team. Otherwise, keep scrolling and see our transmitters.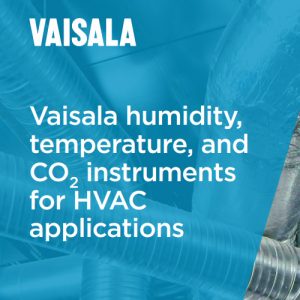 See brochure