Back to Basics: TSI 8380-B Air Capture Hood Promotion
*Sorry! This promotion has now ended. If you've missed out this time, please contact us at Kenelec Scientific to discuss what's currently available.
In the market for a new air capture hood? Already have an abundance of HVAC probes in your arsenal? Don't want to have to pay for accessories you don't need?
Introducing the TSI 8380-B AccuBalance® Air Capture Hood Kit, a cost-effective solution with all the essentials.
Comprised of the TSI 8380 AccuBalance® air capture hood and detachable manometer, the 8380-B is an ideal solution for those wanting a quality instrument without unnecessary add-ons.
By removing non-key accessories from the standard 8380 kit, we are able to offer you the accuracy and durability of a TSI air capture hood at an exceptional price, and allow you greater financial freedom to customise your kit with only the accessories that are relevant to your business.
Like the standard kit, the 8380-B comes fully calibrated and ready to operate, and the rugged design will ensure operation for a long time to come, stretching your investment further.
This promotion is only available until 31 December 2017, so don't miss your opportunity to save.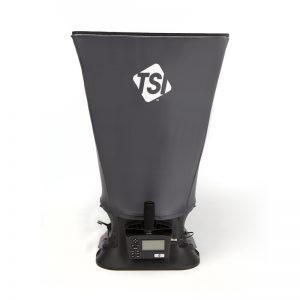 TSI 8380-B (basic kit):
only $3,220

*
TSI 8380 (standard kit): $4,478*
TSI 8380-STA (bundle): $5,018*
Inclusions
Hood base and detachable micromanometer
2 ft. X 2 ft. (610 mm X 610) mm hood with frame
Support poles (4)
Swirl-X flow conditioner
Wheeled carrying case
LogDat-CH software with cable
AA alkaline batteries (4)
Battery holders (2)
User manual
Calibration certificate
*Offer ends 31 Dec 2017. Prices are correct as at 4 Oct Sep 2017 and are subject to change without notice. All prices exclude GST and delivery.